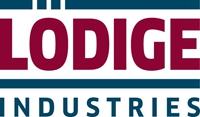 在亚洲和澳大利亚,由罗地格建造或维护的设备每年处理总计1,100万吨的空运货物。我们承接新建项目和翻新项目。这些地区的重要项目包括中國東方航空三号货站第二期,中国国际货运航空三号货站和香港亚洲空运货站一号和二号货站。
Lödige Asia is a wholly-owned subsidiary of Lödige Industries, a German material handling systems provider with a global presence and more than 1,000 employees worldwide. Lödige Industries is the world market leader in air cargo handling terminals.
With more than 50,000 projects and 70 years of experience, Lödige Industries is a leading global supplier of material handling solutions. We move heavy goods with speed and accuracy. With over 1000 employees and offices and subsidiaries in 18 countries and we serve deliver operational to our customers worldwide. Lödige Industries is the world market leader for air cargo systems.
In Asia and Australia, the equipment built or maintained by Lödige handles a total of 11m tons of air cargo per annum. We undertake greenfield projects as well as refurbishments. Key projects in the region include newly awarded China Eastern Air Cargo Terminal 3 Phase 2, Air China Cargo Terminal 3, Asia Airfreight Terminals T1 and T2 with a combined cargo capacity of 1.5m tons per year, refurbishments like at MasKargo in Kuala Lumpur, single machine replacements but also cool storage and catering projects in China and Southeast Asia. Our focus is aligned with that of our clients: throughput, availability and maximum capacity. Whether you're looking to refurbish your automated cargo system, replace individual machines or build large or small cargo systems, we're the reliable partner for your plans.