inter airport China covers all aspects of airport-related technology and services. It offers solutions and ideas for the equipment of terminal buildings, the design and planning stage, the latest ground support equipment as well as IT systems, all in one place.

Download inter airport China 2020 Exhibit Categories

Covers the vast array of terminal operations, infrastructure and technical installations.
Exhibit categories
Terminal construction and installations
Passenger handling
Baggage handling
Security equipment
Cargo handling
Passenger information technology
Technical installations in buildings
Terminal infrastructure
Parking equipment and services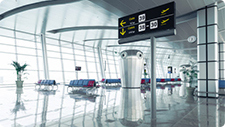 Services
Associations
Consultancies
Property management
Terminal maintenance
Trade press, information services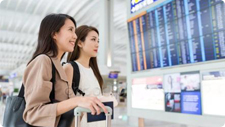 Who visits?
Organisations
Airlines
Airports
Architects
Consultants
Investors
Job functions
Management
Cargo terminal operators
Passenger terminal operators
Planning
Sales / marketing
Procurement
Property services
Facilities management
Showcases a range of specialist hardware and software for a modern, interactive airport.
Exhibit categories
Information technology (IT) and software
Airport management
Baggage management and tracking
Traffic and operations management
Passenger management
Cargo management
Air traffic control
Internet services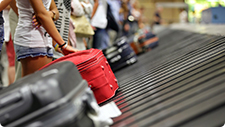 Data processing hardware
Computer servers
Optical character readers (OCR) / bar code readers
Printers, scanners & other peripherals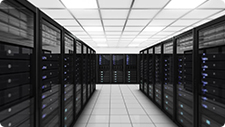 Who visits?
Organisations
Airlines
Airports
Air traffic control
Consultants
Ground handlers
Service providers
Job functions
Development
Implementation
Management
Operations
Planning
Encompasses the key areas of ground support equipment, ground handling and airfield construction and installations.
Exhibit categories
Ground support equipment and services
Aircraft handling
Aircraft docking
Airfield service equipment
Cargo handling
Baggage handling
Passenger handling
Crash, fire, rescue
Consumables, fluids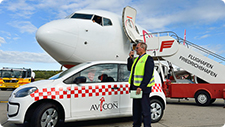 Technical systems and services (airside)
Aircraft maintenance
Airfield lighting
Bird control systems
Navigation aids
Fleet management
Environmental control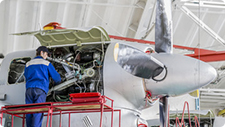 Airfield construction and installations
Hangar design and construction
Marking and signage
Pavement design and servicing
Technical installations (e.g. fuel farm technology, cabling)
Planning, consultancy, construction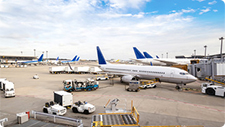 Who visits?
Organisations
Airlines
Airports
Cargo carriers
Ground handlers
Maintenance / servicing
Military and government
Job functions
Engineering
Management
Operations
Planning
Procurement
Productions
Sales / marketing
Features interior specifications and furnishings, architectural components and other design elements.
Exhibit categories
Architectural and interior design
Design consultancy
Seating, lounges and other furniture
Smoking areas
Shop furnishings and catering areas
Floor and wall finishings
Washrooms and accessories
Fabrics, textures and other materials
Illumination, lighting, sun protection
Acoustics and sound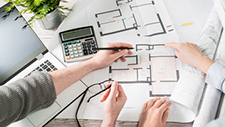 Information design
Promotional displays
Passenger guidance systems
Terminal signage (e.g. passenger areas and gates)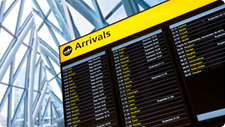 Who visits?
Organisations
Architects
Designers
Airports
Consultants
Advertising & Media
Airlines
Passenger & VIP services
Retail, catering, travel & leisure
Job functions
Contract buyers
Specifiers
Management
Planning
Property development
Marketing
Business development