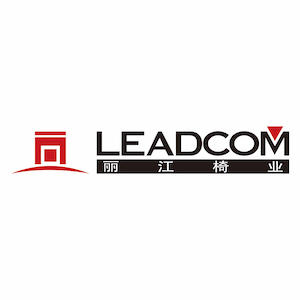 丽江椅业成立于1998年,20多年来秉持着"做得专业,坐得满意"的品牌经营理念,致力于为各类公共空间提供专业、整合的公共座椅整体解决方案。企业拥有礼堂椅、剧院椅、影院椅、课桌椅、等候椅、汽车座椅、办公家具等产品线,是一家集研发、生产、销售、服务于一体的现代化企业。
经过20多年的发展与沉淀,丽江椅业已成为国内现代化、综合性质的公共座椅整体解决方案供应商,先后为北京奥运会、上海世博会、广州亚运会、港珠澳大桥等大项目提供过完整的座椅解决方案,产品出口欧美等170多个国家和地区。
丽江椅业工业园坐落在广东佛山三水高新技术开发区,建筑面积达100000m²,拥有日本松下原装进口全自动焊接机械手、250吨全自动数控冲压机床、进口PU自动化流水线等现代化设备,是集产品模具自主开发、五金加工、金属喷涂、注塑、PU海绵发泡、铝合金压铸、木制品加工等全生产流程为一体的全自动化生产体系。
丽江椅业工业园拥有一整套覆盖原材料采购、零部件加工、产品组装、成品检验检测、物流配送时效与规范等各环节的标准流程。其运作管理严格按照ISO9001:2015质量管理体系认证、ISO14001:2015环境管理体系认证和GB/T 28001-2011职业健康安全管理体系规定执行。
凭借创新的设计、精湛的技术、专业的设备和"客户至上"的经营原则,丽江椅业旗下产品先后获得110多项创新外观专利和实用新型认证专利,通过国内及国际多项认证,并获得"中国环境标志产品认证证书"、"中国环保产品认证证书"、"ISO14025III型环境标志证书"等。
此外,丽江椅业还将责任融入到企业的发展血脉里。2013年,丽江椅业投资2000多万用于总部工厂改造,正式开展光伏太阳能的环保建设工作,年发电量超过200万度,为工厂提供90%的清洁能源;工业园工业用水使用达到国家安全认证的水循环处理系统,实现50%的水循环再利用。作为行业内光伏太阳能建设项目的践行者,丽江椅业此举得到了政府的大力支持,并被列为示范单位。
Leadcom Seating is a global public seating specialist. We design,craft and create bespoke auditorium chairs, cinema chairs, airports chairs, lecture hall chairs, church chairs and transportation chairs.
We know that you have many options to choose from when it comes to public seating, but we've made it easy to see why Leadcom Seating is hands-down the better choice for your space.
Every seat is excellent, every project is different. At Leadcom Seating, we are justifiably proud of our unparalleled custom-design capabilities. When we design seating for your space, our 33 highly-trained seating engineers take fully into account row spacing, any relevant height restrictions, level of functionality required, ease of installation and after-sales maintenance to meet your precise site requirements and accommodation specifications.
We listen. We discuss. We advise. Our professional team of sales representatives and technicians can provide answers to questions you may have on our seating solutions. This includes design, planning, manufacturing, installation and after-sales maintenance. We are always on hand at the initial planning stage to advise and help you make the best use of your available space. Our decades of genuine, in-house "concept to installation" experience and expertise make us the rignt team for your project.
Over time, Leadcom Seating has established an enviable reputation for providing seating of excellent comfort, performance and outstanding durability. Unlike many other seating companies who are merely responsible for assembly of most seating components outsourced to other suppliers, 99% of our products are well tooled in our 120,000 sqm in-house facilities with ONE MILLION seats production capability. You will have our well-trained production-planning teams to setup a full range of major processes needed to manufacture its products.
We've built our reputation on quality products, and we've done so by never choosing commercial gain over manufacturing processes. We use the finest quality of steel, the environmentally-friendly of materials, and qualified and quantified materials.
From the manufacturing line, to the latest client's venue, we do all that we can to ensure the high standards in comfort, safety and convenience for venue workers and management alike.
Just as important as the seating solutions we create, are the ethics that define us as a business. We've never chosen commercial gain over quality and safety. We stick, steadfastly, to our values of caring for the world, the people in it, and how we can make it a better place.
Through every stage of our product development, onto our manufacturing processes, and finishing upon our people and our future workforce, we consider and care for the environment. Something that has defined and guided us from the very first day we set up in business.
We meticulously handpick suppliers who only ever provide high quality of materials, with deliveries that are always on time. Anything less and our products could suffer from compromised quality, and our projects may be subject to pushbacks.
More than 10,000 customers worldwide now trust Leadcom Seating to in turn guarantee their own business success. Will you become one of them?