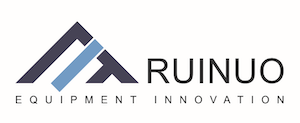 西安睿诺航空装备有限公司响应国家"军民融合"的政策号召,主要服务于航空、军工产业的发展。公司注册资金5000万,位于西安国家级高新技术产业开发区,是一家以电气及机械自动化多专业方向融合发展,并具有自主研发能力的高新技术企业。目前,已拥有多项自主知识产权,先后获得了"西安高新区中小企业科技创新进步奖"、"中小企业创新基金"等扶持项目的支持,并取得了"西安市高新区科技型中小企业"、"优秀民营企业进步奖"称号的荣誉认定。通过了国、军标质量管理体系认证、武器装备科研生产单位三级保密资格认证、武器装备承制单位资格认证。
公司坚持自主研发和横向联合相结合,积极同各大高校展开技术合作与交流。在产品质量方面,建立了完善的研发、生产品管体系,及售后服务保障体系,公司始终以市场为焦点,以质量求生存,以技术创新求发展,力争在行业内打造一流品牌!
公司专注于飞机地面保障技术的创新与研发,产品贯穿飞机生产、机场应用、维修支持、飞机拆解全产业链,为用户提供设计咨询、产品供应、系统集成全程服务。公司积极同各大高校展开战略合作,坚持自主研发和横向联合,通过不断的技术创新服务于航空装备发展。
在产品开发方面,公司先后研制了升降式电气井、翻盖式电气井、升降式空调井、翻盖式空调井、迷你升降电气井、飞机供电电源、电动遥控牵引车等新产品。目前,已服务于各大飞机制造主机厂、试飞中心、维修机库、拆解中心、民航机场、军用机场等行业用户,优良的品质得到了用户的一致好评!
在系统集成方面,我们拥有经验丰富的技术团队,从最优的用户操作体验角度考虑,在规划建设阶段为用户提供专业化的系统设计咨询及产品服务,提供机务保障所需能源(水、电、气、液)的最佳供给解决方案,让应用更简单、便捷、可靠。
我们将与您紧密合作,为您提供专业化的服务,并期待与您一起规划未来!
Xi'an Ruinuo Aviation Equipment Co., Ltd. responds to the national "military-civilian integration" policy call and mainly serves the development of aviation and military industries. The company has a registered capital of 50 million and is located in Xi'an National Hi-Tech Industrial Development Zone,won the support of "Xi'an High-tech Zone SME Technology Innovation Progress Award", "SME Innovation Fund" and other support projects, and won the "Xi'an High-tech Zone Technology-based SMEs", "Excellent Private Enterprise Progress Award" Identified. It has passed the national and military standard quality management system certification, three-level confidential qualification certification of weapons and equipment research and production units, and qualification certification of weapon equipment manufacturing units.
The company adheres to the combination of independent research, horizontal integration, actively develops technical cooperation and exchanges with major universities. In terms of product quality, we have established a comprehensive R & D, product management system, and after-sales service guarantee system. The company always focuses on the market, strives for survival with quality, and seeks development with technological innovation, and strives to build a first-class brand in the industry!
The company focuses on the innovation research and development of aircraft ground support technology. Products include the entire industrial chain of aircraft production, airport applications, maintenance support, and aircraft dismantling, providing users with design consulting, product supply, and system integration services. The company actively develops strategic cooperation with major universities, adheres to independent research development and horizontal integration, and serves the development of aviation equipment through continuous technological innovation.
In terms of product development, the company has developed a variety of new products, such as Electrical Pop-up Pits, Electrical Hatch Pits, PCA air Pop-up pits, PCA air Hatch Pits, Mini Electrical Pop-Up Pits and Ground Power Units, etc. The company has served major aircraft manufacturers, flight test center, maintenance hangar, disassembly centers, civil aviation airports, and military airports at present. The excellent quality has been well received by users!
In terms of system integration, we have an experienced technical team to provide users with professional system design consultation and product services in the planning and construction stage from the perspective of optimal user operation experience, and provide the best supply solution of energy (water, electricity, gas, liquid) required by maintenance support, so as to make the application simpler, convenient and reliable.
We will work closely with you to provide you with professional services, and look forward to working with you to plan the future!