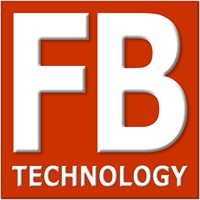 FB Technology is specialized in the analysis and measurement of light, FB TECHNOLOGY designs and supplies patented innovative photometric equipment.
These equipment have been certified by French and Italian Civil Aviation Administrations. They allow to control the compliancy of approaches, PAPIs, runways and taxiways, generating photometric measurement reports that can be used as maintenance tool or as a proof of standards compliancy.
FB TECHNOLOGY proposes a complete range of maintenance tools for airfield lighting systems:
•P.A.C. system is a mobile AGL photometry instrument,
•PAC² the world first bi-directional AGL photometry measuring equipment,
•MARC One, the first robotised system for photometry measurement, AGL fittings torque control.
•PACLab is designed for workshop light fittings photometry,
•PAC Pi is the test instrument for PAPI angles control and photometry testing,
•PAXign has been developed for the AGL signs photometry measurement,
•PAC Matrix is a portable AGL photometry assessment tool,
•DICE/ SoDICE : Dry Ice or soda/ vegetal powder cleaning equipment for cleaning lights
Norms/Certifications: All our products are compliant with ICAO, FAA, STNA standards and recommendations
Technological strengths:
Leader in the field of Airfield photometry
State-of-the-art Computer and IT design and development.
Designer of original concepts such as PAC/ PAC Pi and MARC One systems…